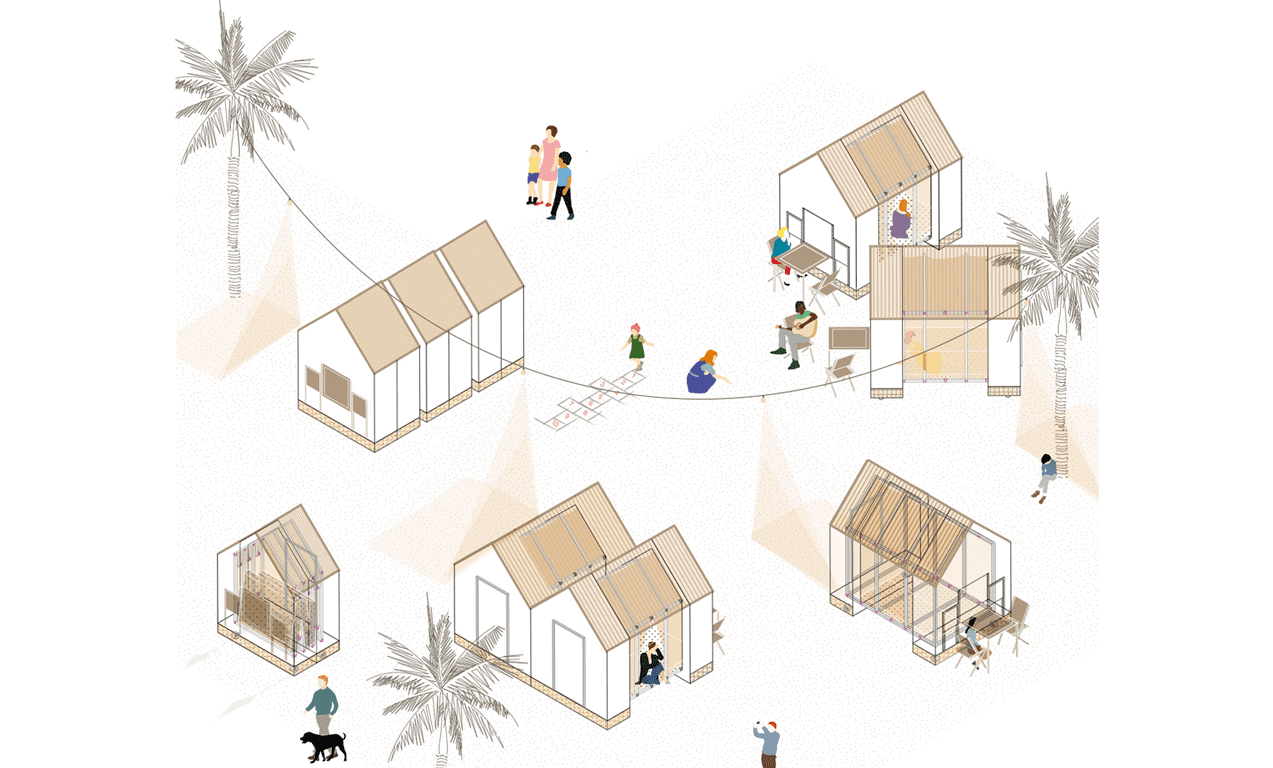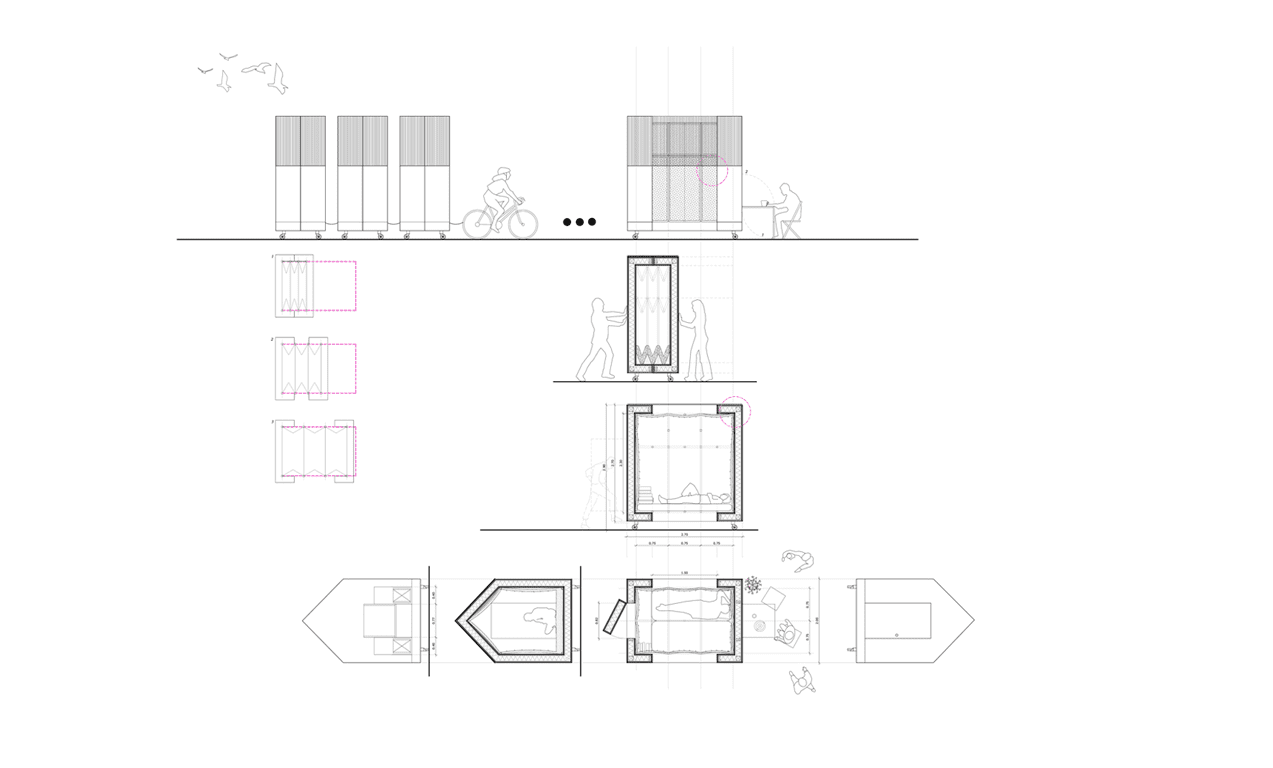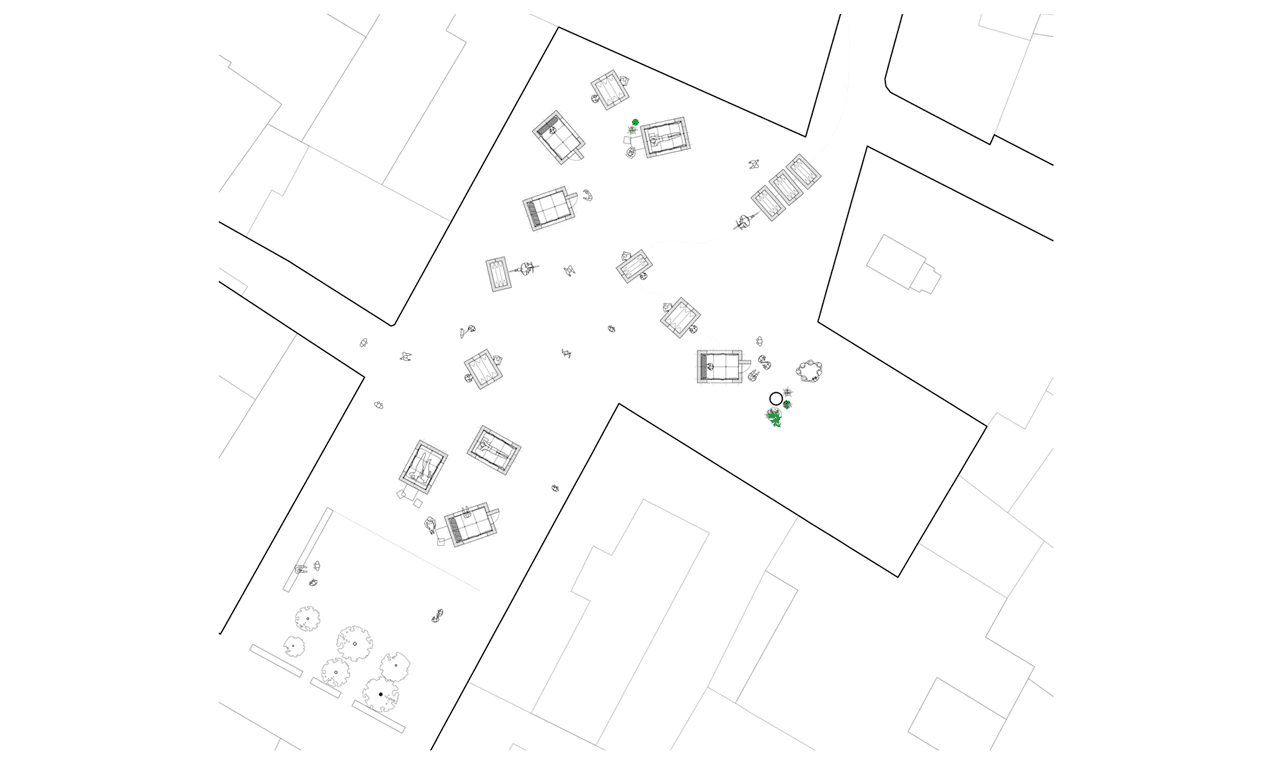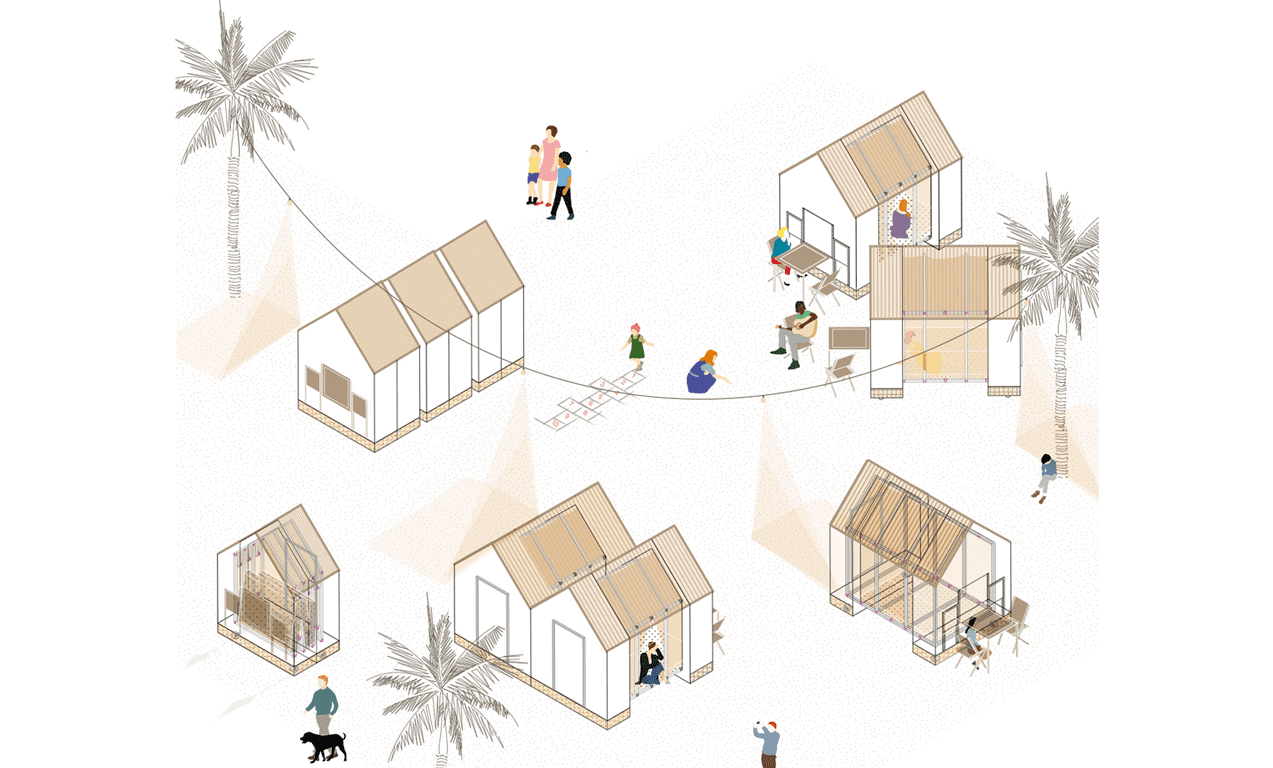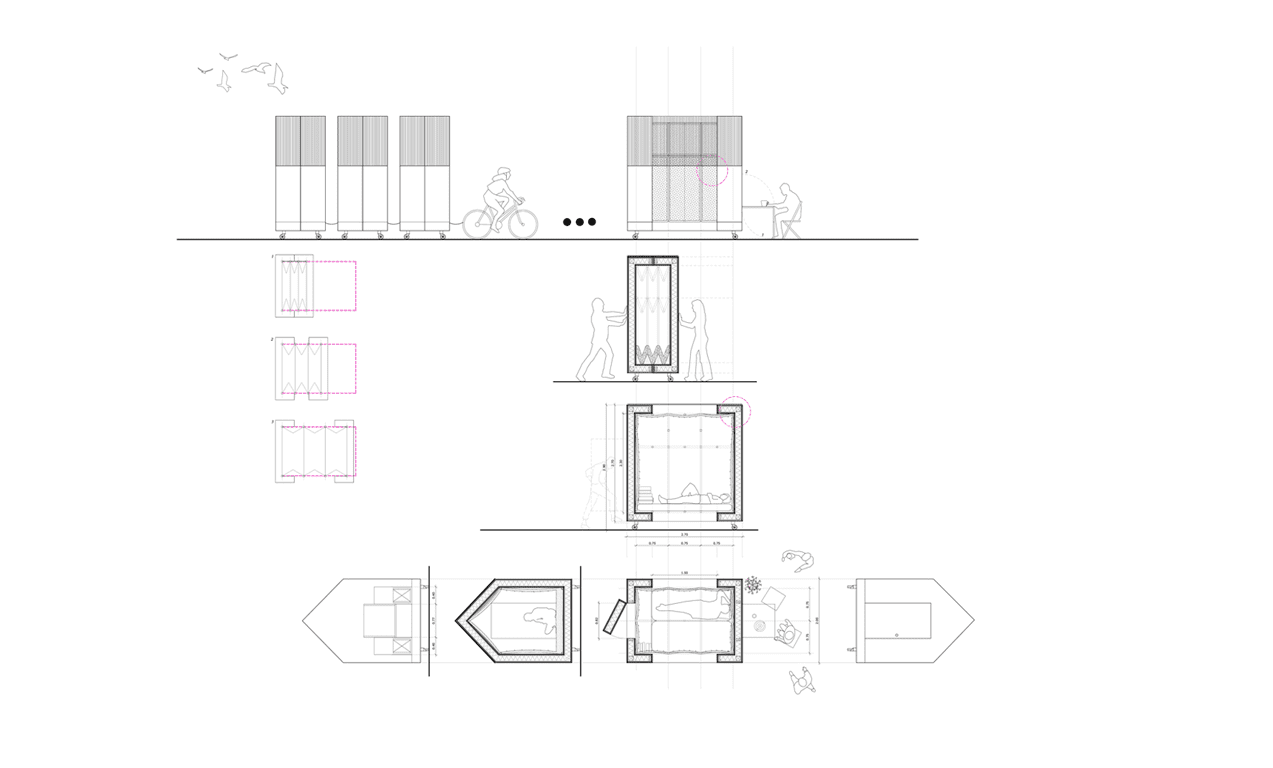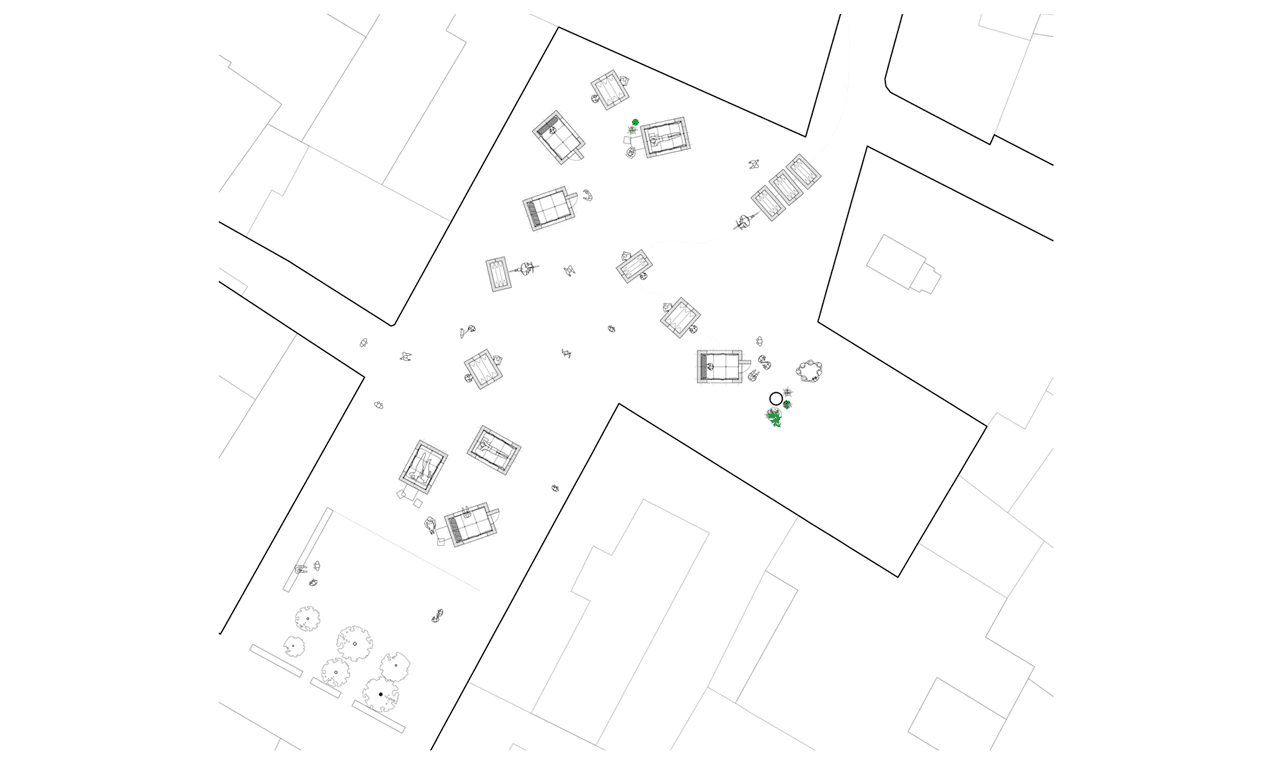 En trànsit, una crida a l'afecte
September-2016
València
There are many reasons that can lead someone to end up living on the street and lose everything. It can be economic, family or, perhaps, derived from war reasons, hunger or the intolerance against the different. Whatever the reason is person, a person with such a dramatic situation must have, at least, empathy, respect and welcome and not snub or indifference.
Once this situation arrives, the vulnerability and the risk of exclusion are incalculable. We want to offer a temporary space that helps to reduce the tragic consequences, to create a help to reinforce the self-esteem and a place where there are people who are in your side to give a support.
The proposal that was requested in the contest was to design a shelter to get a refuge from the rain and the sun, where to spend a night until they could be relocated to a definitive place. But not only that: it must also be a place to be considered as a minimum home, having a space to rest and be able to store the few things that they have been able to take with them on such a long journey.
But we did not want this place to be aseptic and cold, often synonymous with temporality and "meanwhile", but it must have to be more like a house than a prototype.
It had to be an inner place, a dwelling where to recover the lost privacy. But we also thought that it was important to allow the relationship, with other people, in order to do not lose personal relations and be able to make new ones. Build a few spaces between the houses where you can sit down accompanied, where you can take off your shoes and feel like at home, where you can enjoy and to face with optimism the time you still have to live.
And all this without falling into naïveté or emulating naive situations: we know that living on the street is a dramatic situation and that this is nothing more than an attempt to provide a crisis solution. But why not make this brief temporary space as optimistic as possible?
Also it should be an easy-to-use object: when it is not a house it is a folded and stacked box that can be stored.
When it is necessary to use it, can be transported on wheels, attached to a trailer or a bicycle, it can be carried to the place where it will be installed. Once there, it can be easily deployed by two people, quickly and efficiently 
Despite being a construction for temporary use, we wanted it not to be just a place to spend the night, but it could also be inhabited. That is why we use materials that are familiar and related to the warmth of a house, such as wood, ceramics or reed.
And we also deepen in personal relationships. It does not obligate them to have them, but it helps to happen when they can group several houses together and create a space for cohabitation.