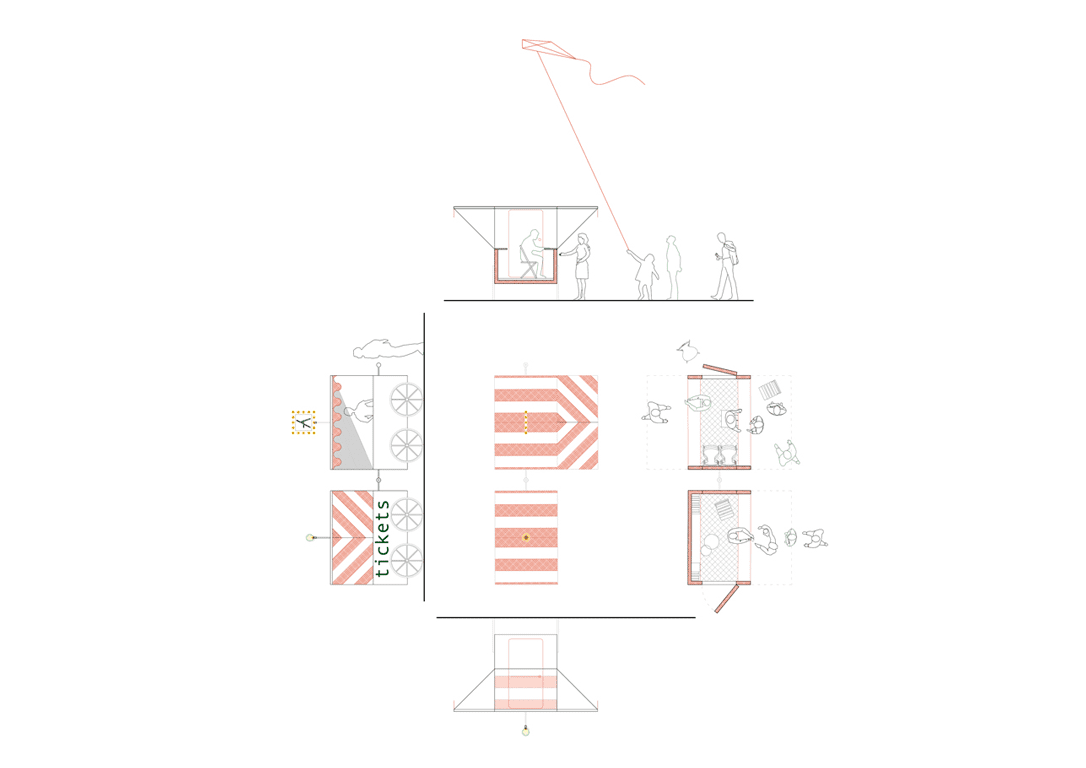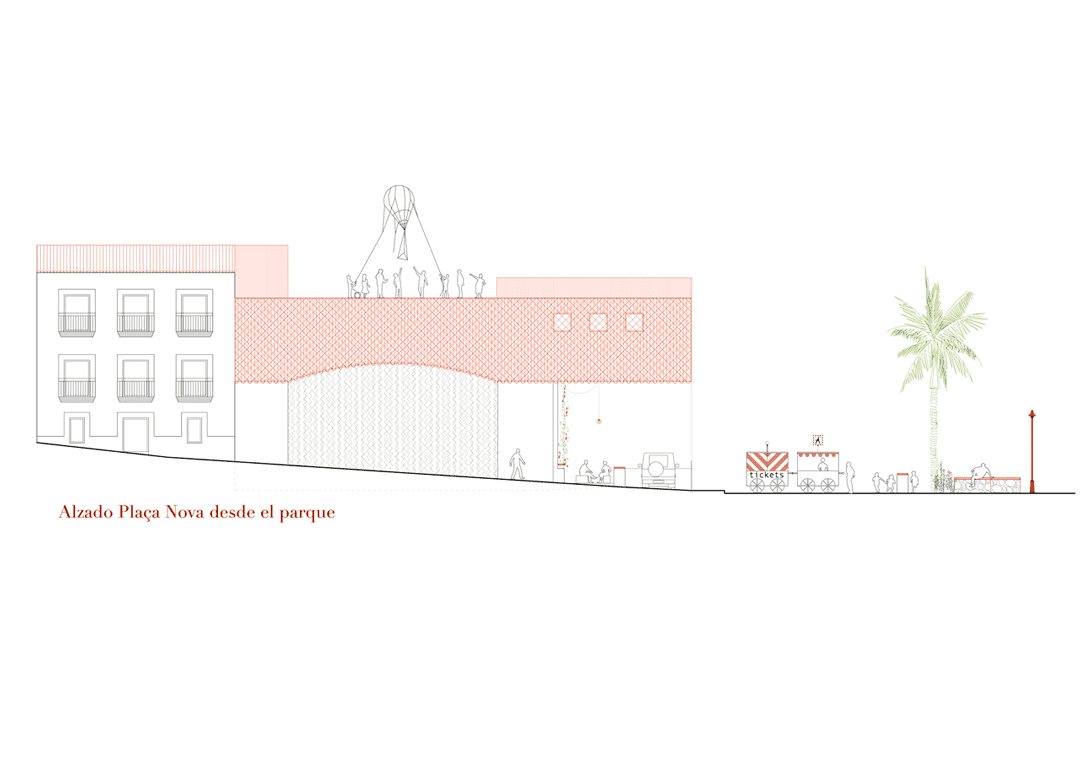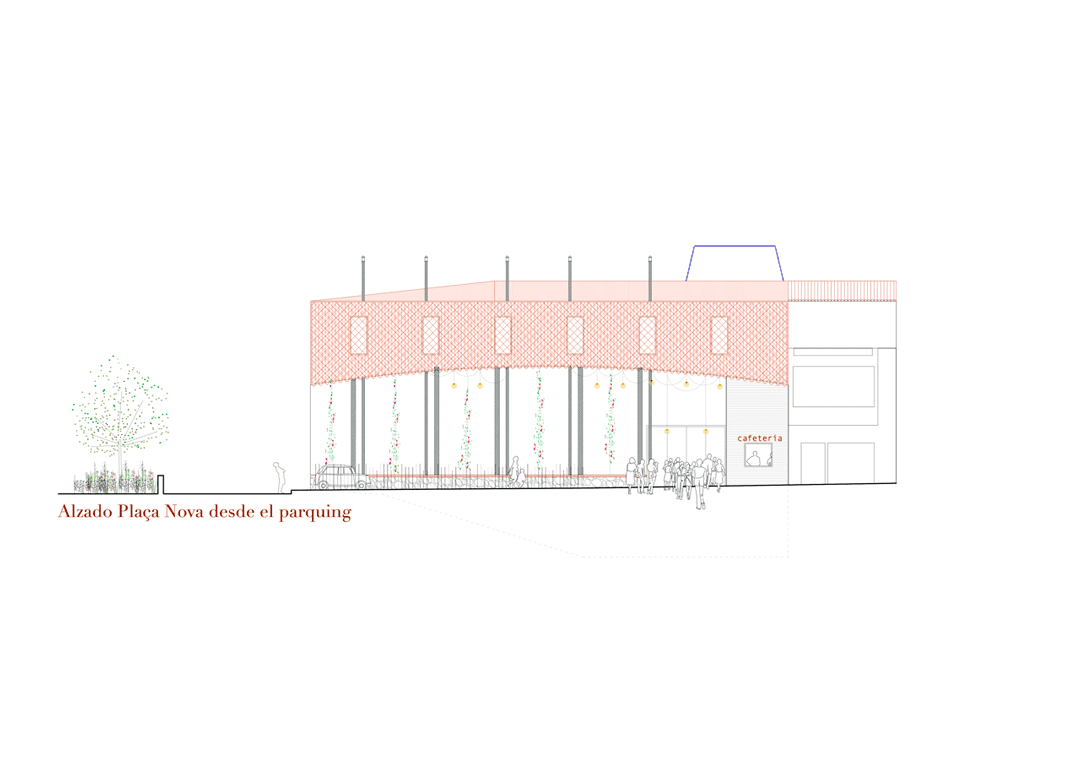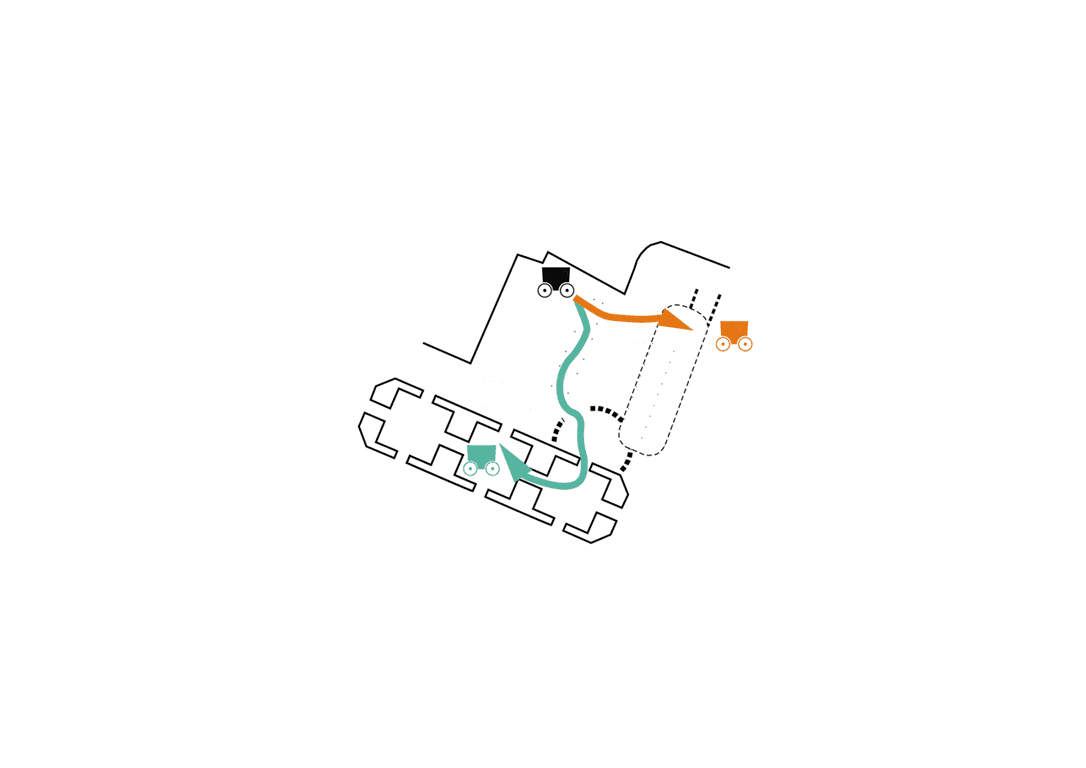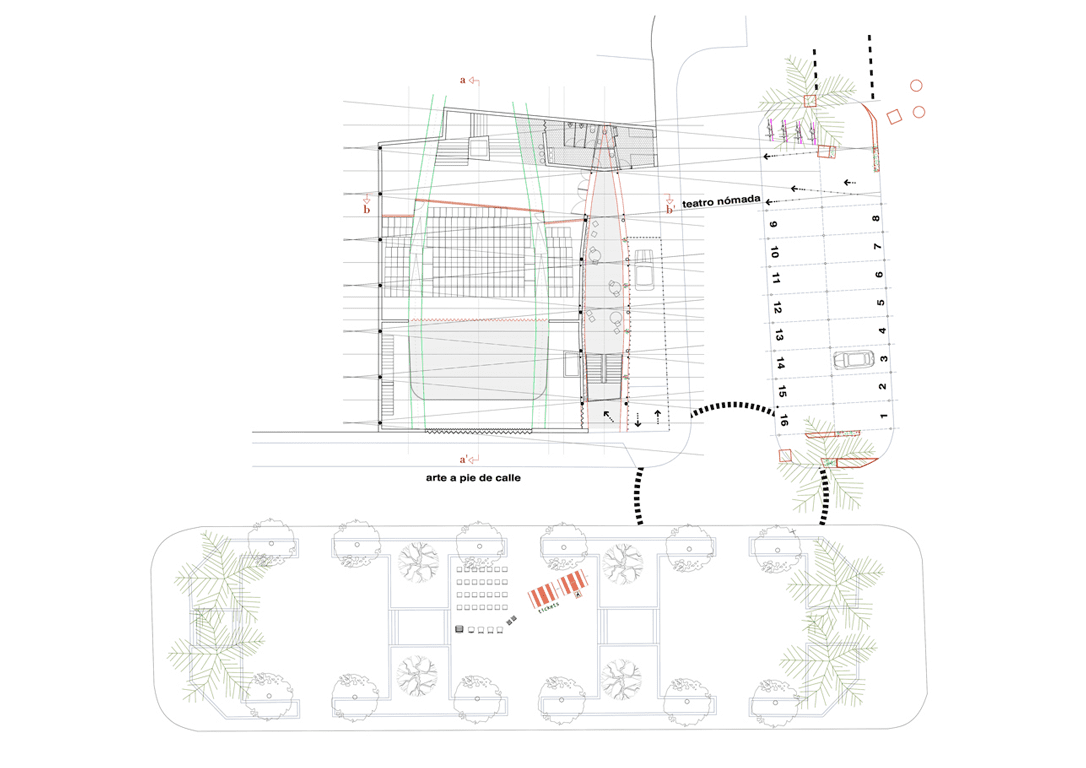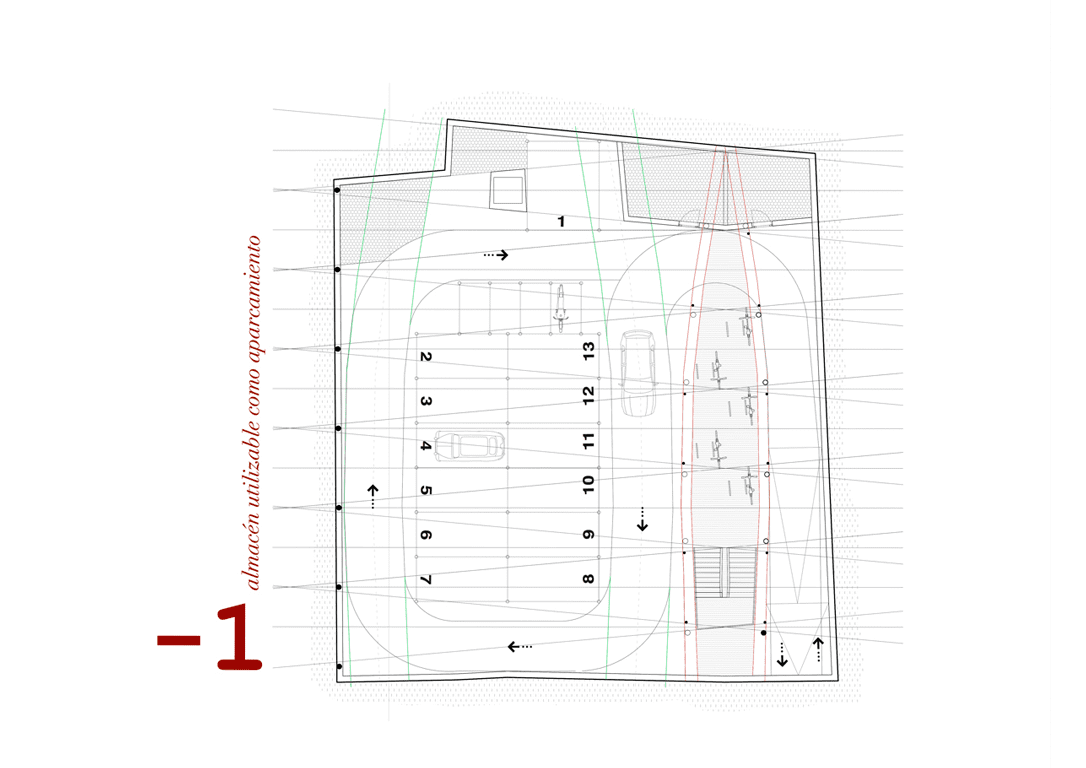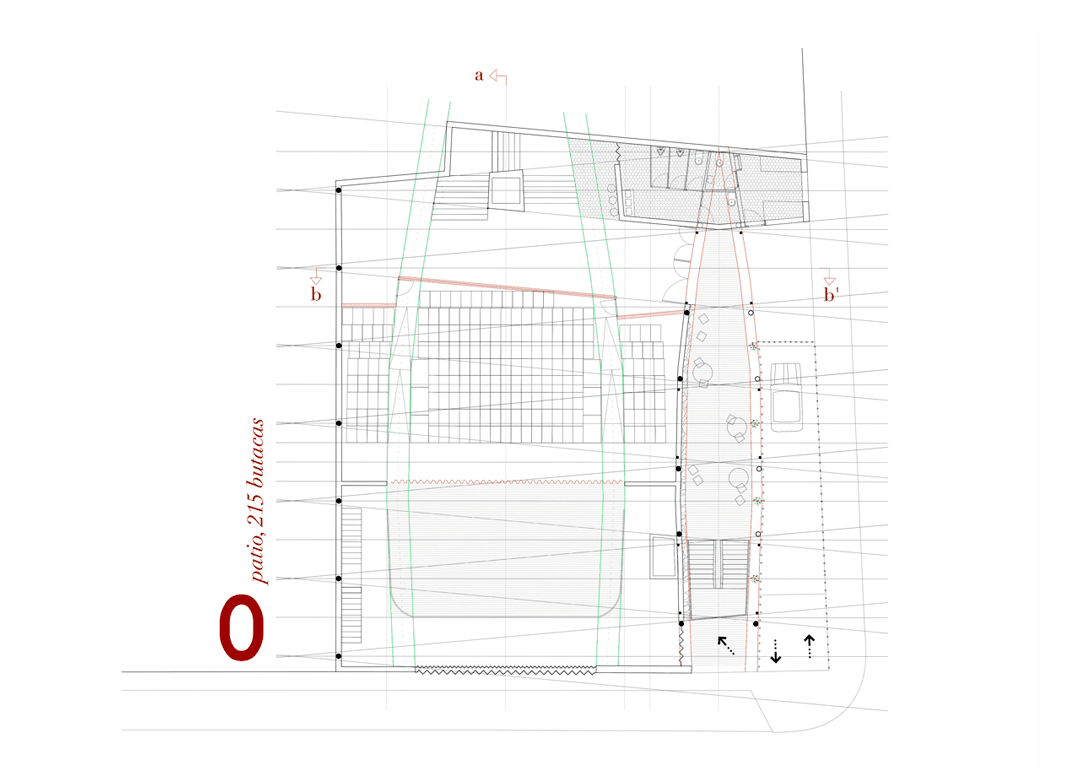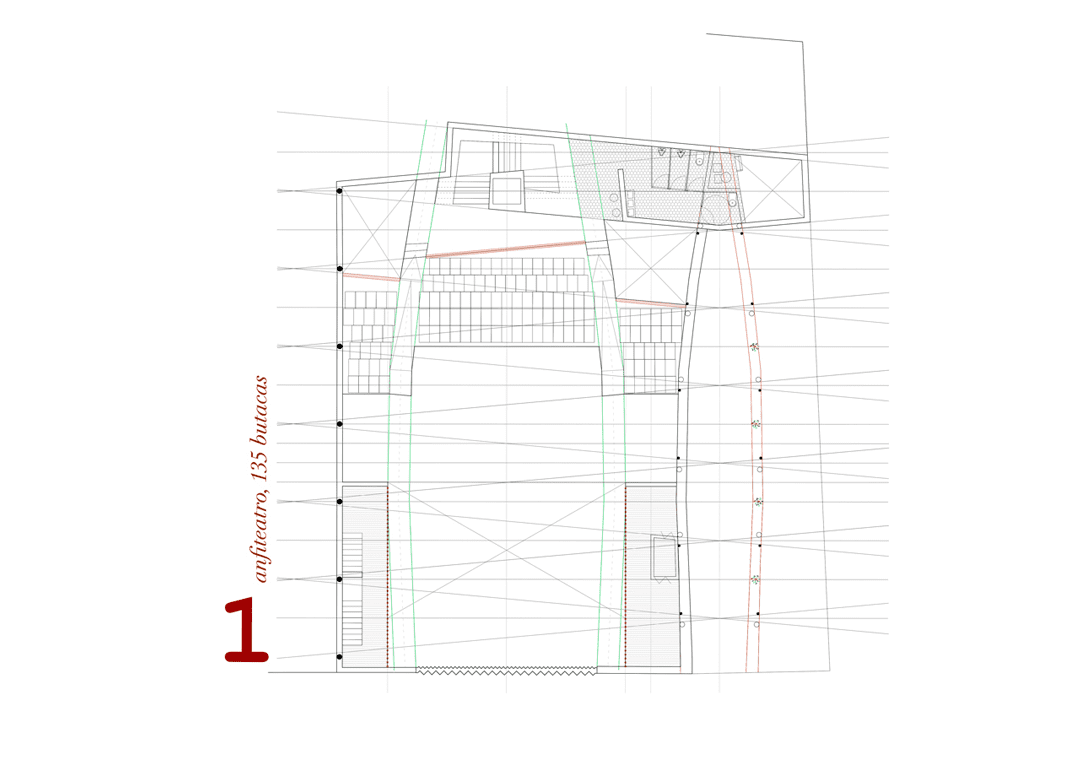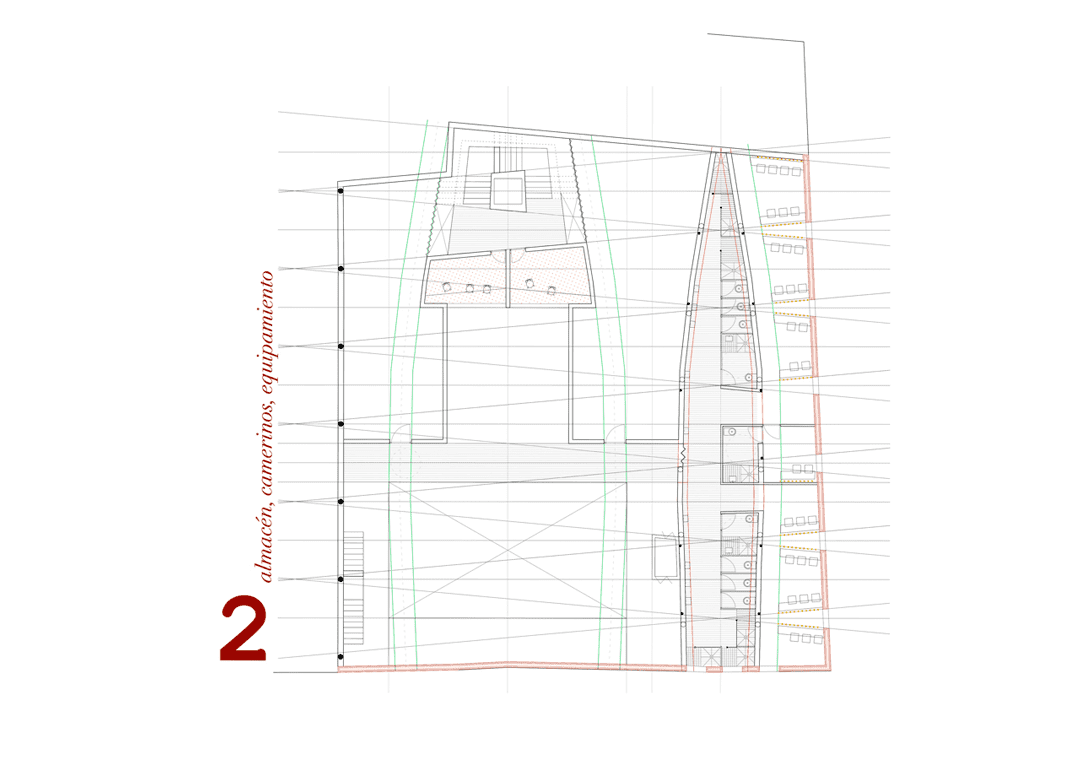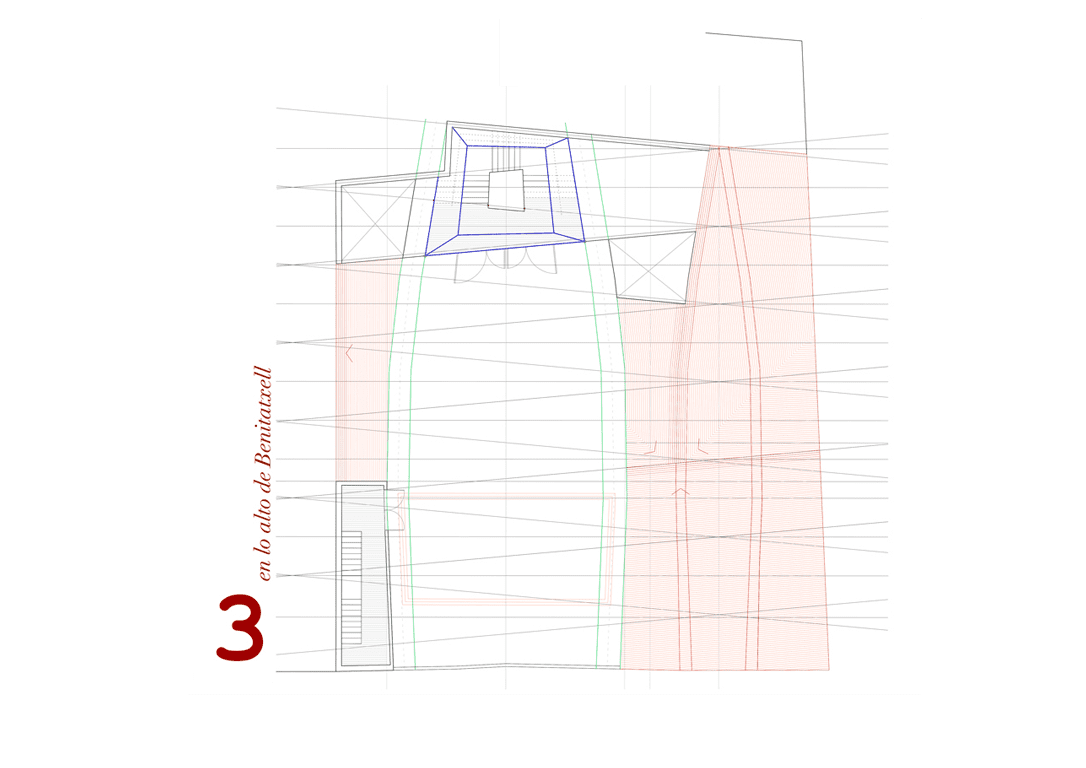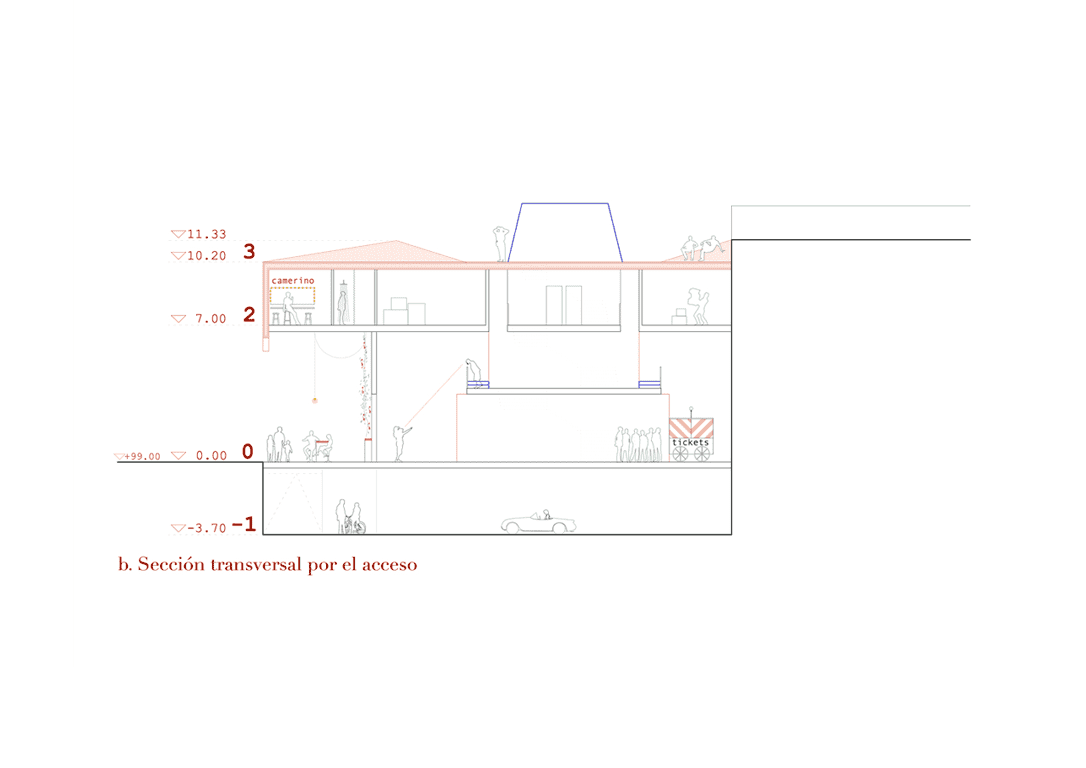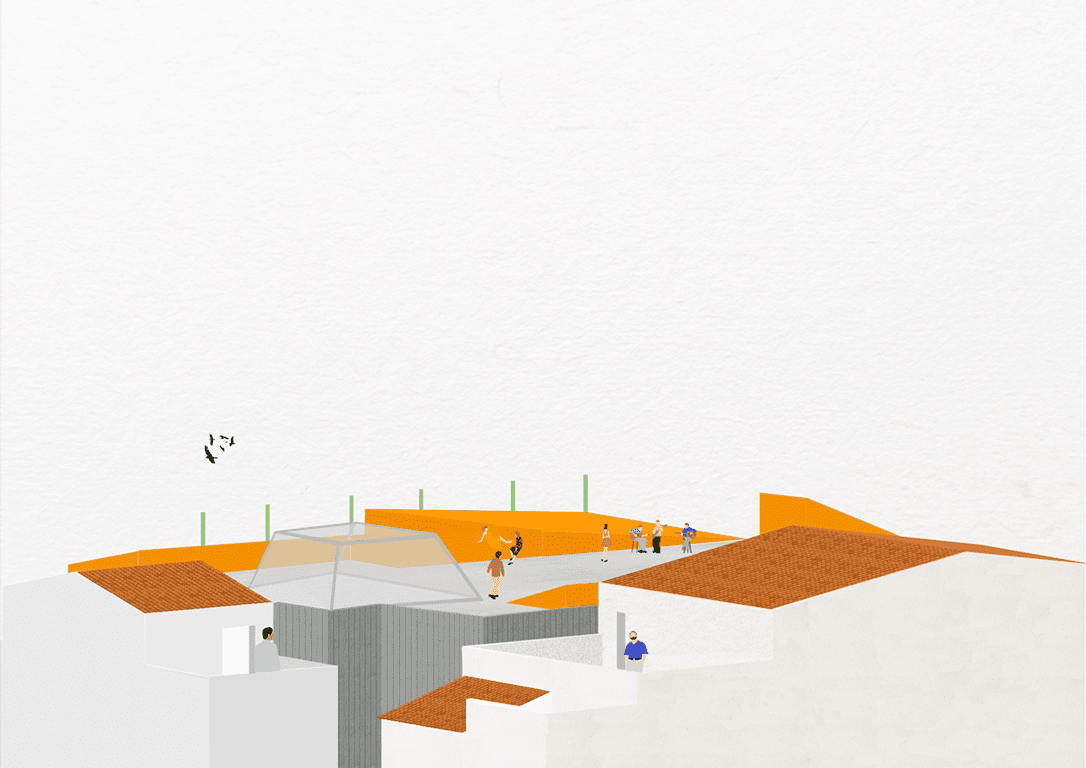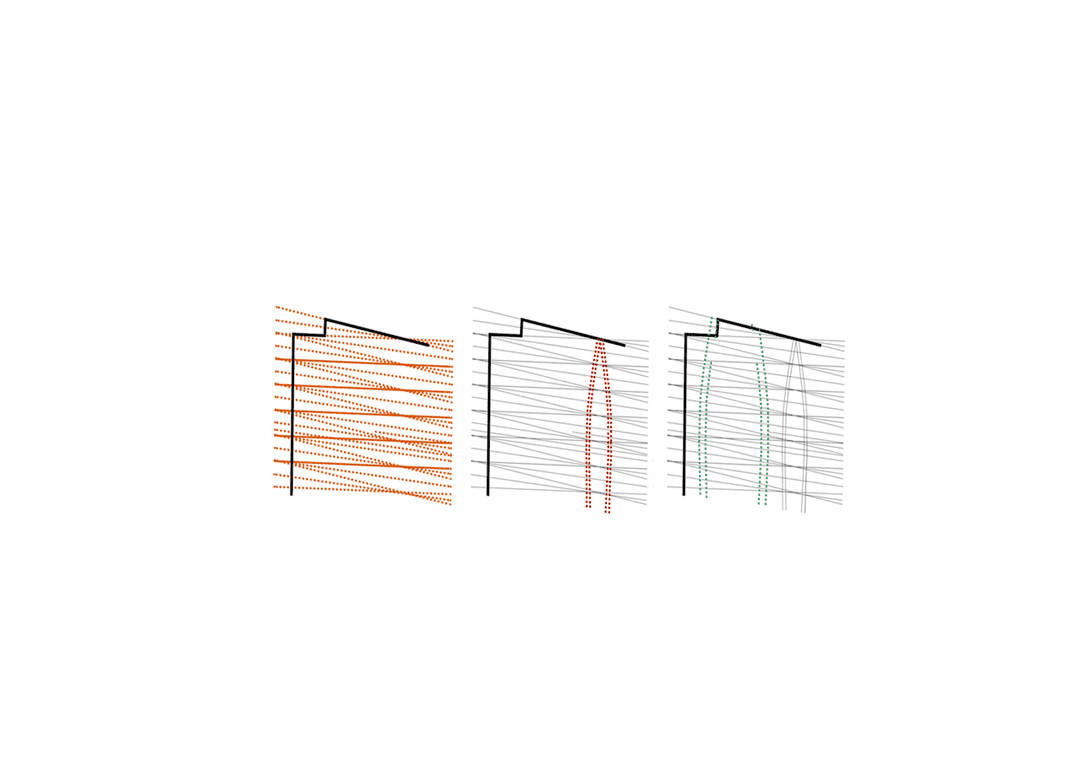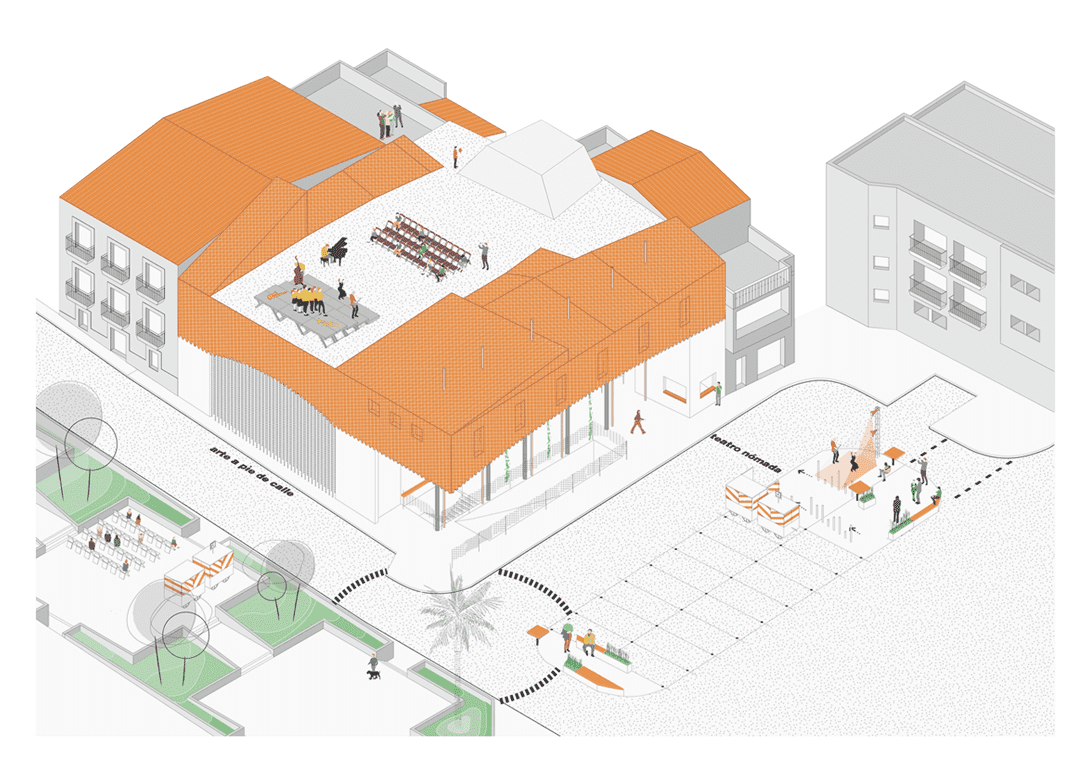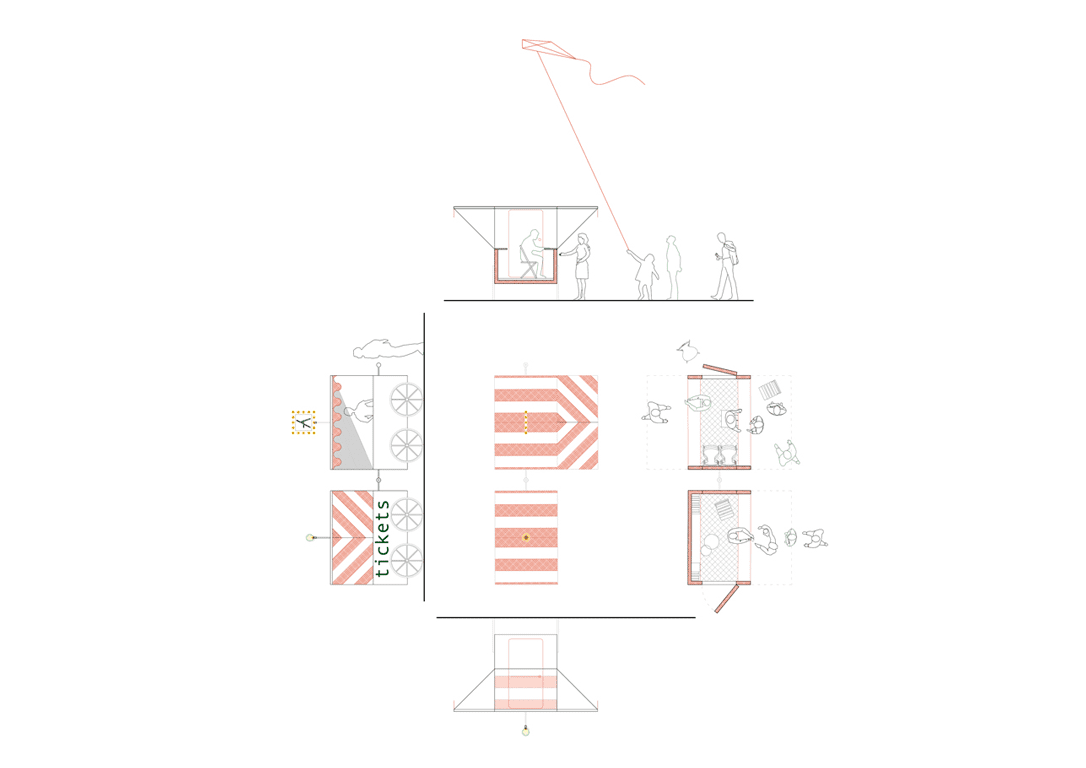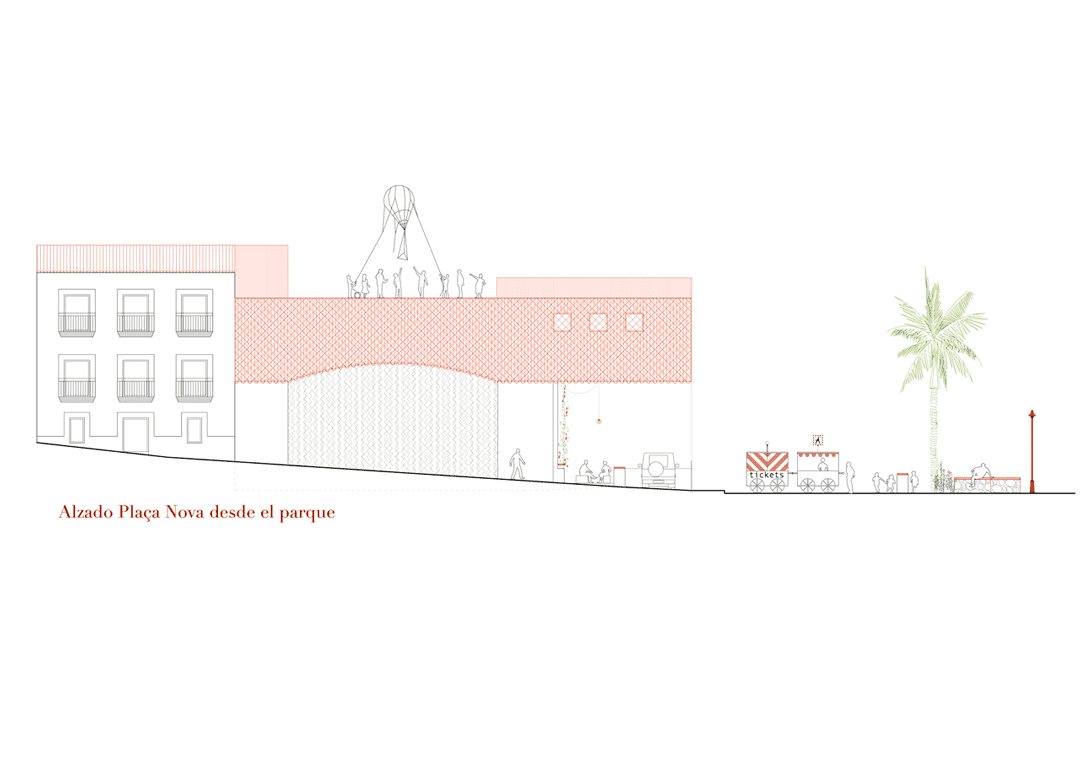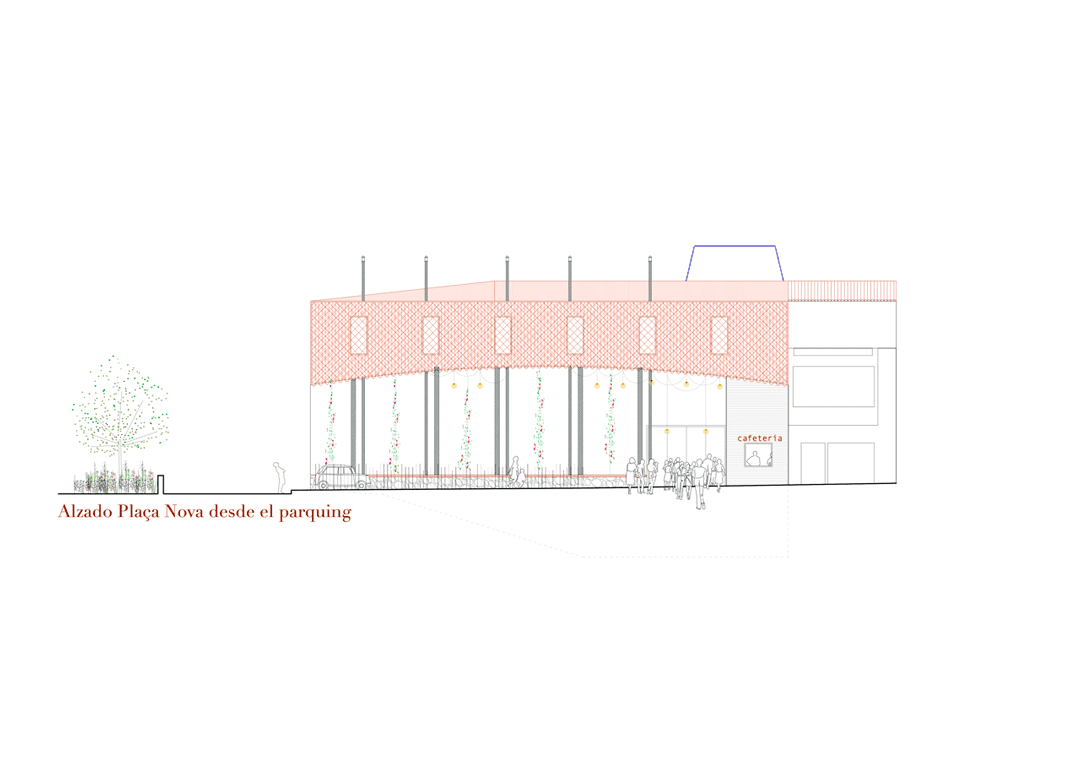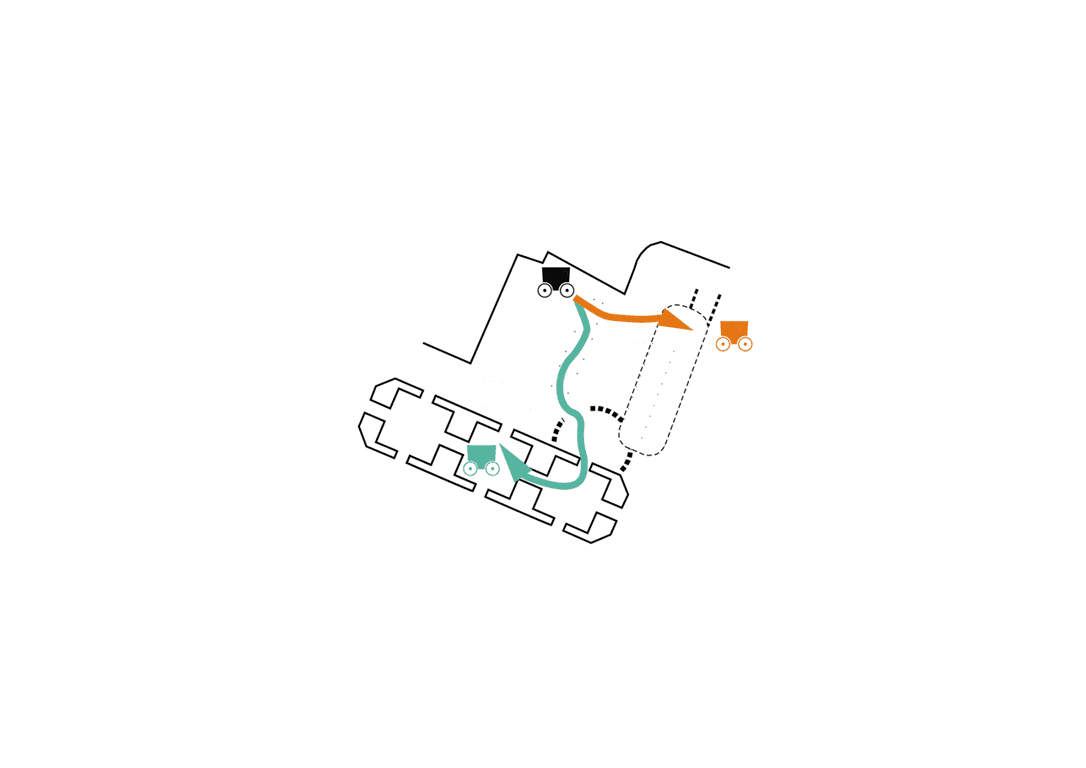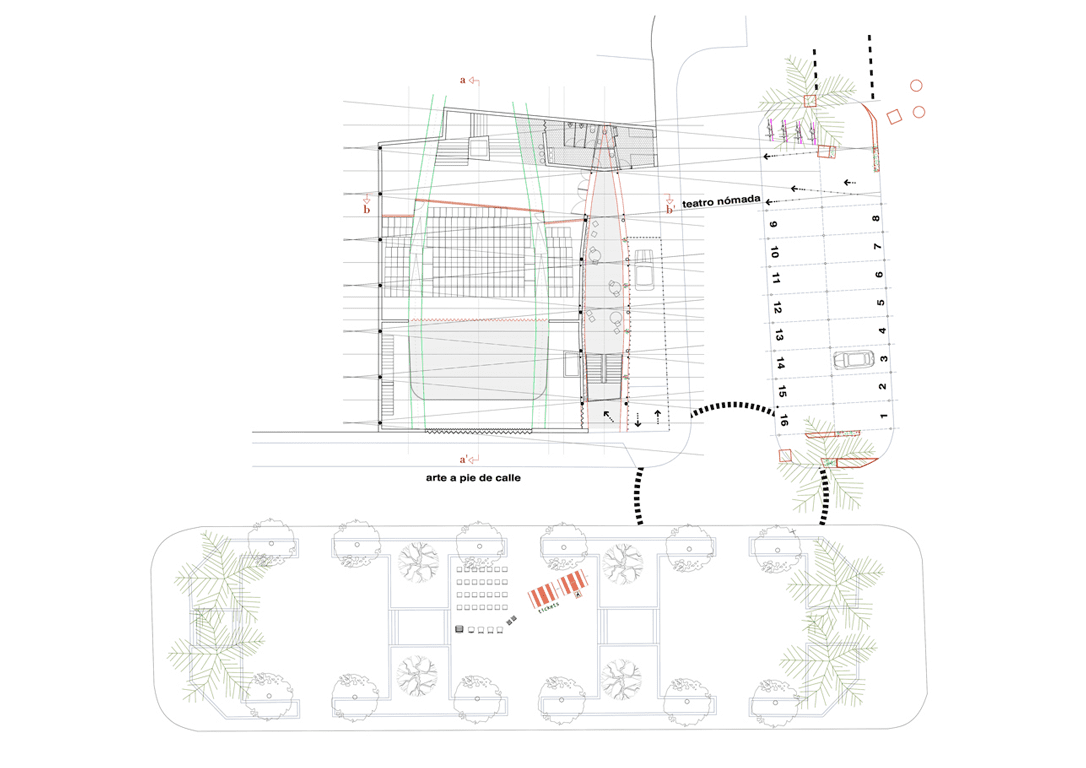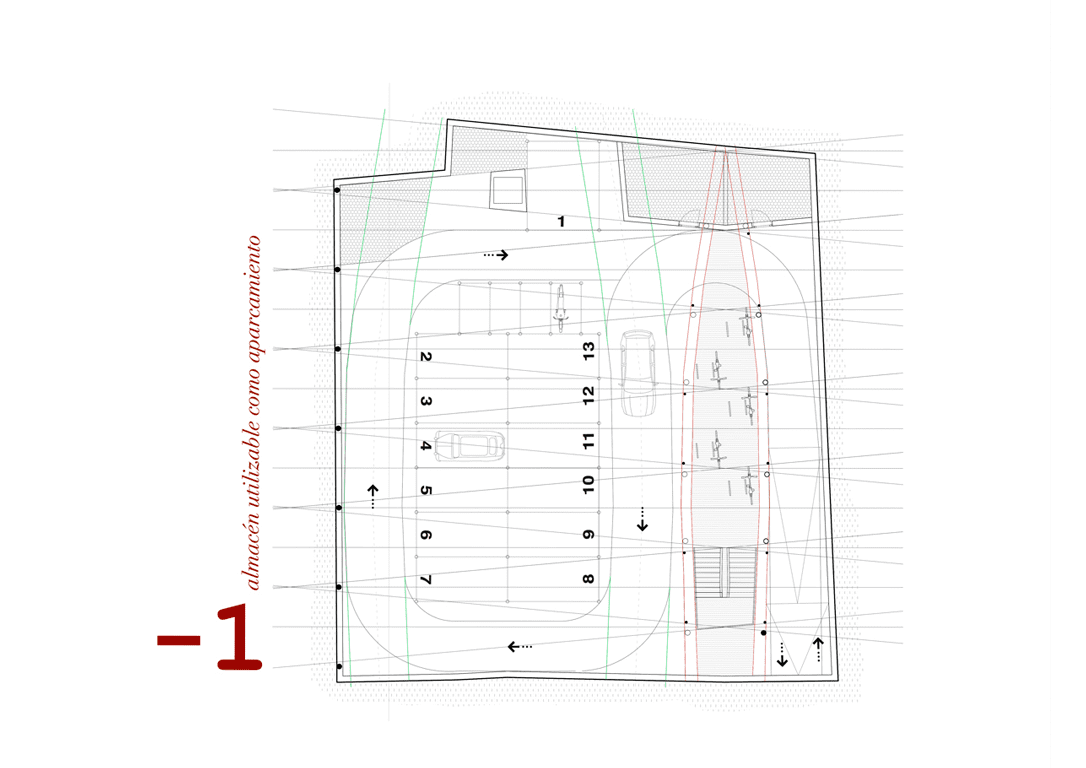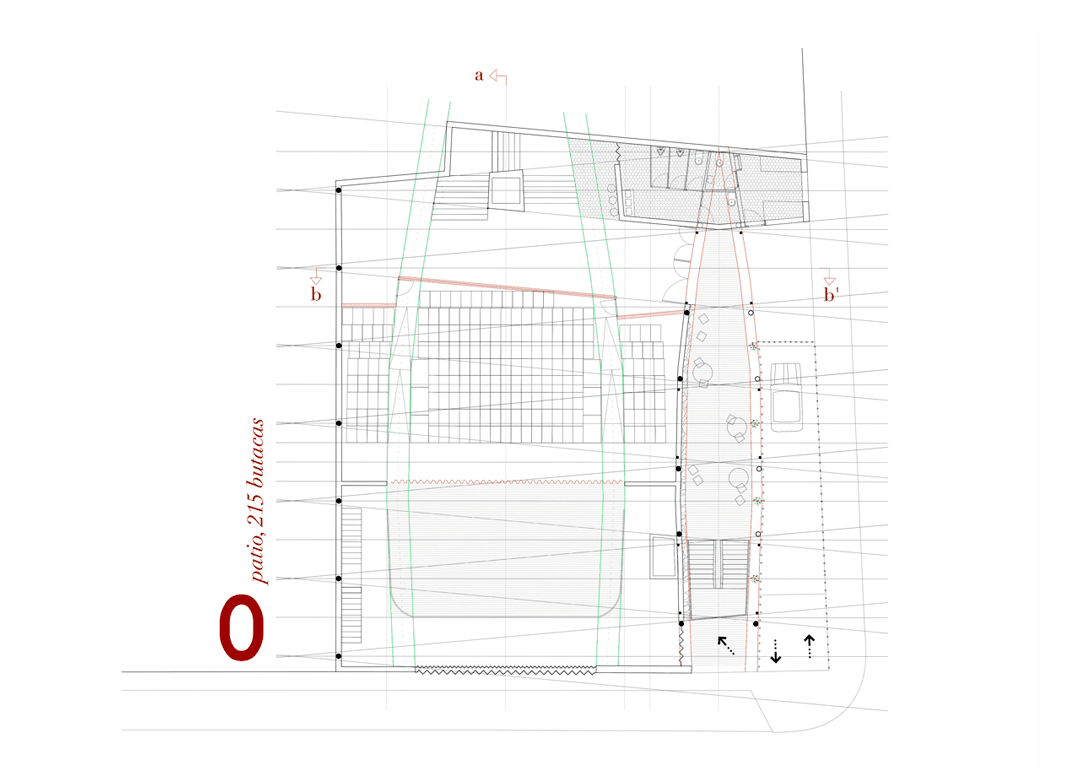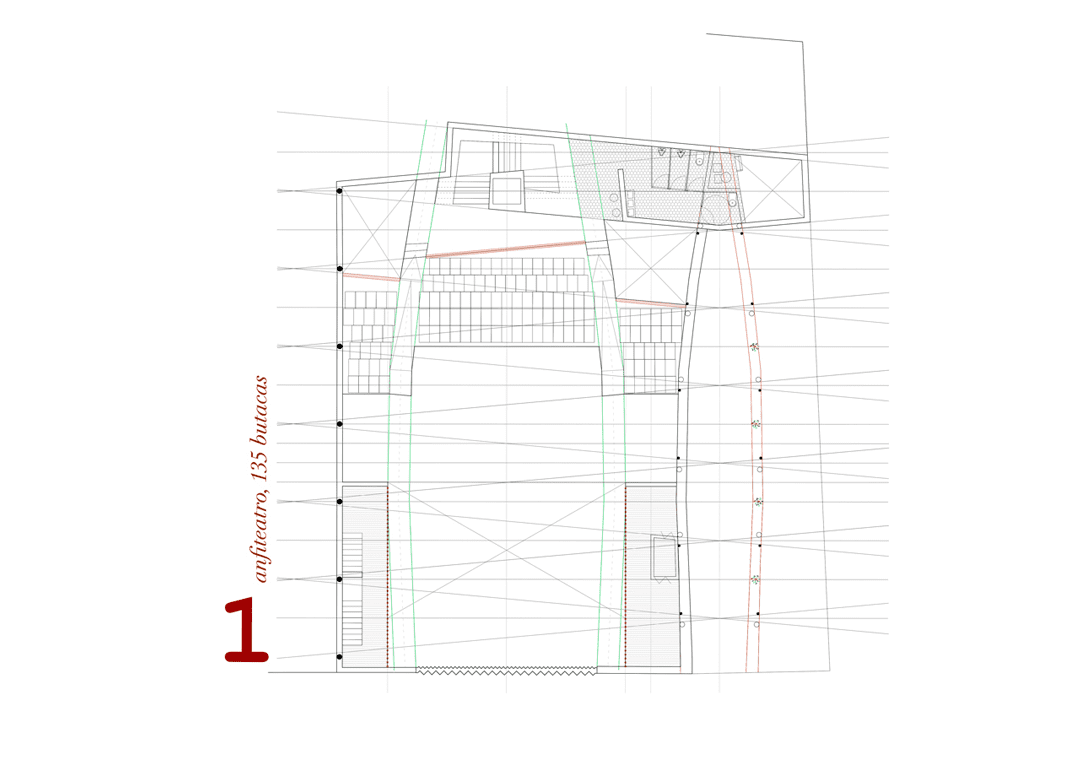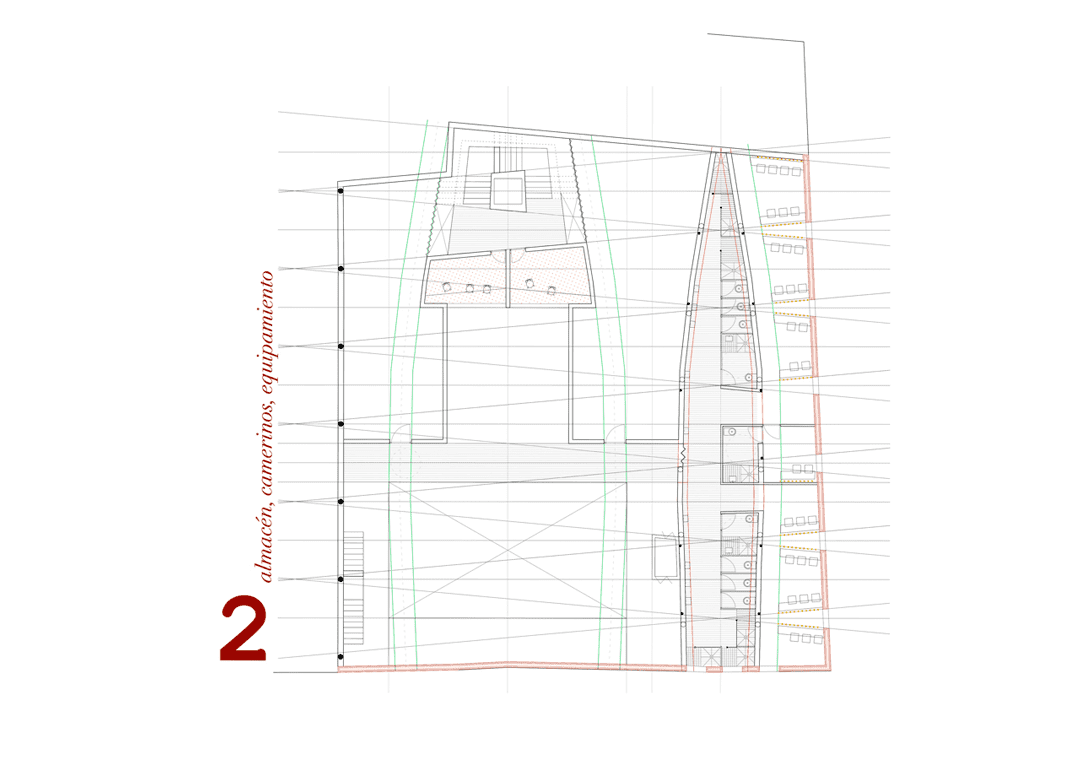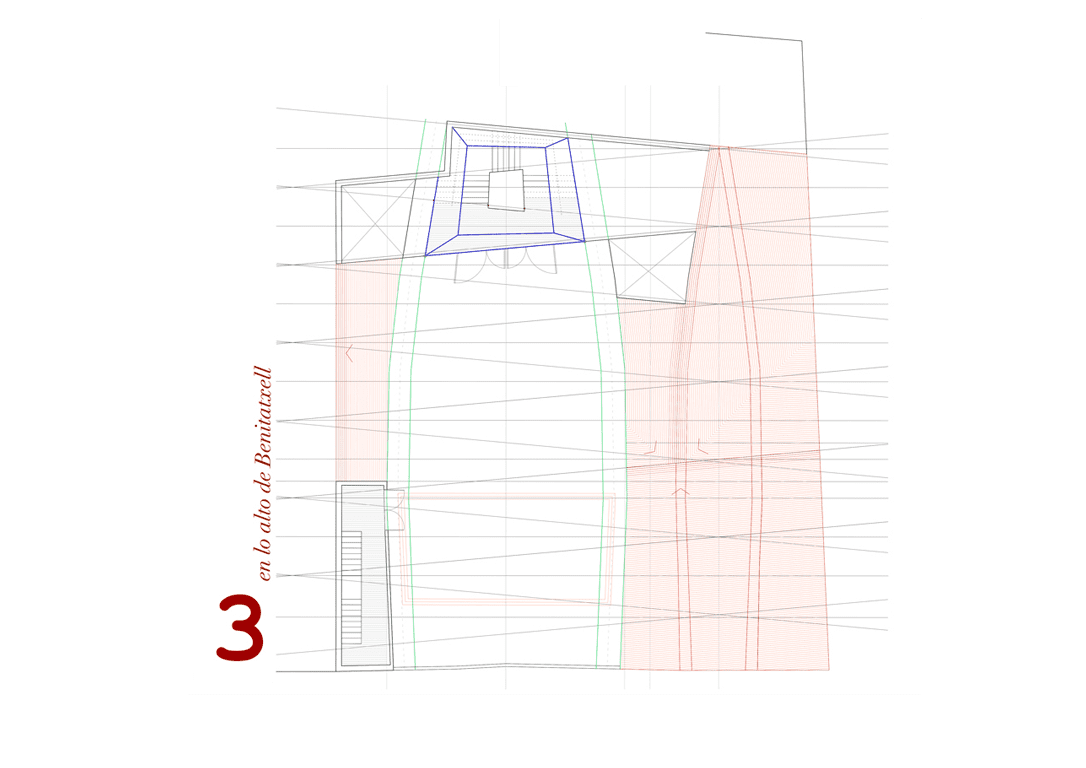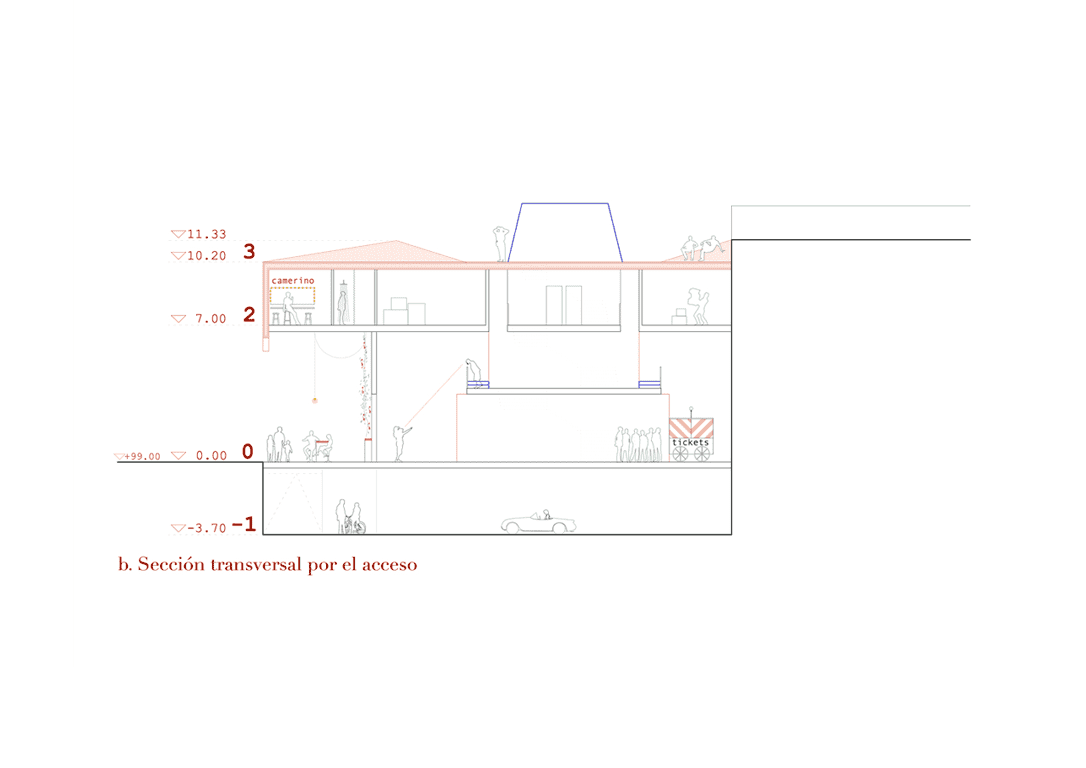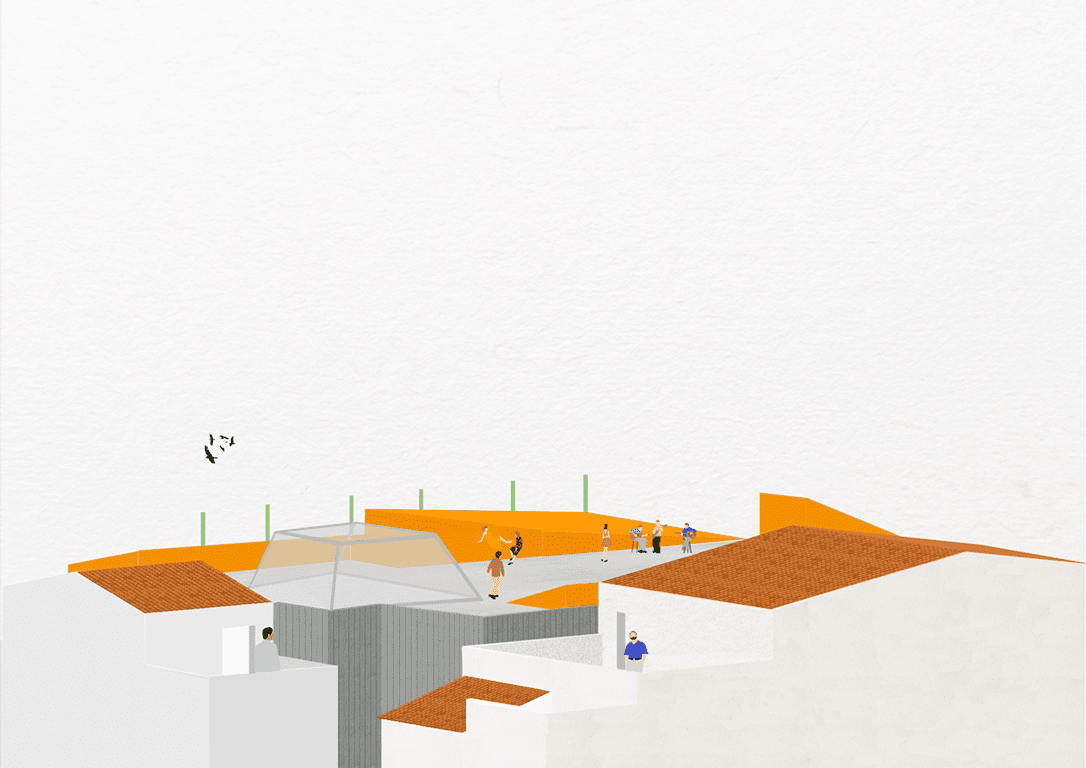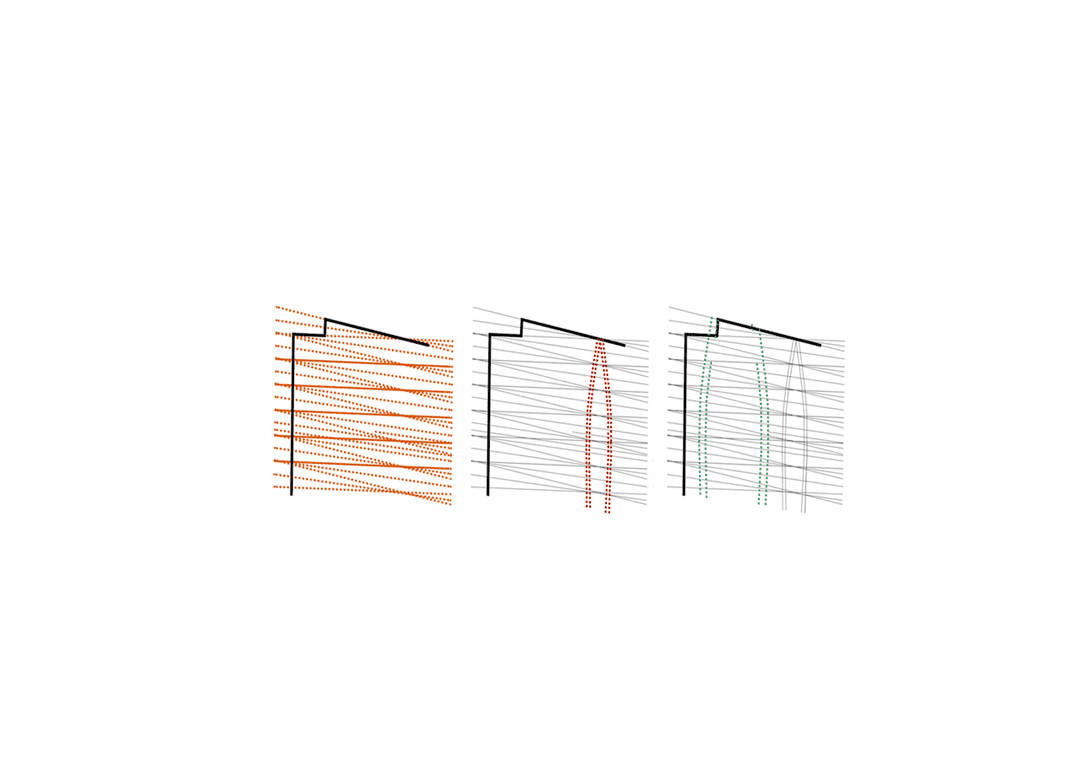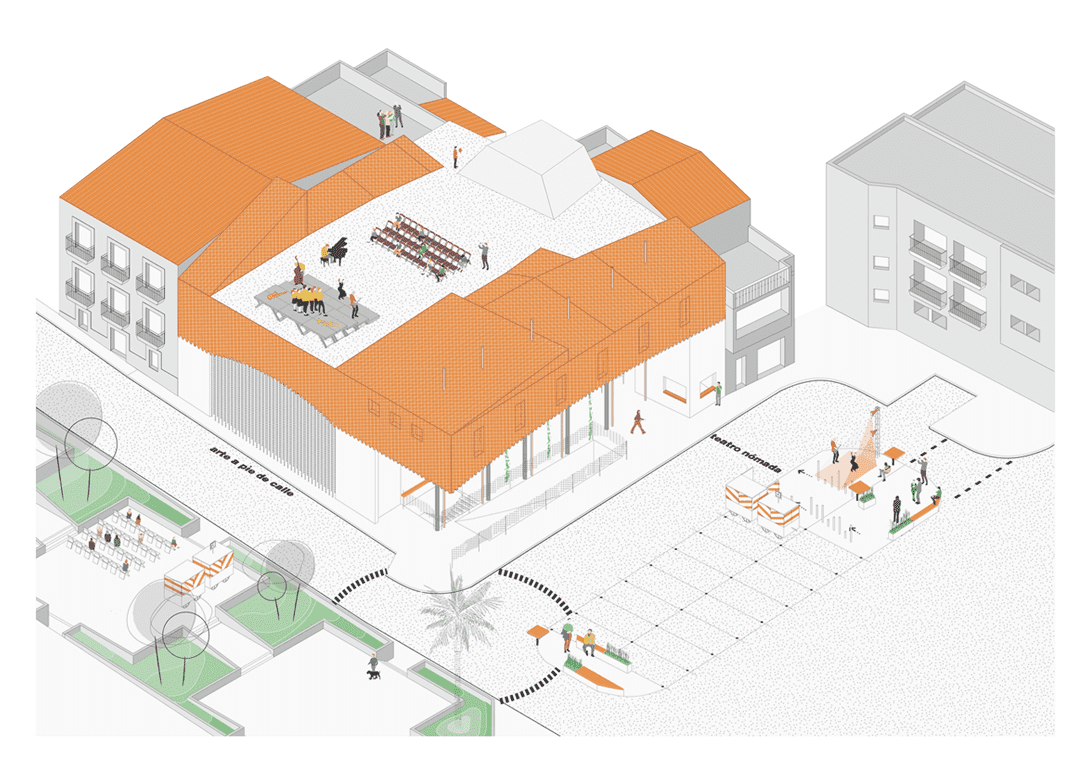 Teatro nómada
May-2016
El Poble Nou de Benitatxell
The competition called for a multicultural building in Plaça Nova del Poble Nou de Benitalxell, a little town of just over 4000 inhabitants. The building had to meet very different needs, multiple and spontaneous arts, where culture would be developed from and addressed to a particular area, the immediate surrounding and the people passing through in their daily journeys.
Sun lighted and slightly sloped, the plot in the corner suggested that the two facades were accessible and permeable and that activities for an audience would be developed inside, but also smaller format activities could be taken to the deck, or even it could turn in an outdoor theater, simply by opening the curtains of the stage facing the street.
All of this resulted in a spaces linking and a sum of activities that made us think of that itinerant theater in which companies traveled from town to town showing their art to whoever wanted to listen to it. We had the possibility of moving these cultural journeys to a single building made of different spaces in which action would be in constant movement, and the relationship between artist and audience could be variable, since the art shown  in there would also be variable.
 
In short, the essence of our nomad theater is a mobile cart like device, which is used for selling tickets or transporting chairs. It moves through the theater as the artist or the audience would do, being part of the theater framework. It becomes an abstract icon-object, which is able to generate life around it.
Geometrically we started from a fairly regular plot in which the two longitudinal limits were almost parallel. To begin with, however, we took the two elements which were not so regular: a curved masonry wall, perhaps a rest of a former building, and the back walls. With these elements we already had the rules of the game from which to shape the building by establishing geometric relationships between them.